600Minutes CFO
600Minutes CFO – tapahtumassa analysoidaan CFO-tehtävän ajankohtaisimmat aiheet ja raportoi rahoitustoiminnan viimeisimmästä teknisestä kehityksestä. Tapahtumassa sinut esitellään johtavassa asemassa oleville henkilöille jotka ovat kiinnostuneita liiketoiminnan ratkaisuistasi, samalla kuin itse saat hyödyllistä tietoa organisaation kasvua ja kehitystä ajatellen.
Puhujat
Tiina Helenius
Head of Economic Research Finland
Handelsbanken
Panu Miettinen
CFO
Moventas Gears Oy
Jyrki Mäki-Kala
CFO
Neste Oyj
Aksel Hallama
Director, Business Management
Sanoma Media Finland Oy
Ilkka Salonen
CFO
YIT Oyj
Kalle Kallén
VP, Head of Posti Service Center
Posti Group Oyj
Risto Kivisilta
CIO
Technopolis Oyj
Lena Shishkina
Vice President Finance
Workday
Marina Salenius
Deputy CEO
Kiinteistömaailma Oy
Pasi Koota
Chief Financial Officer
Ahlström Capital Oy
Delegaatit
Vahvistetut osallistujat
Posti Group Oyj
Vice President, Group Finance and Control
Ramirent Oyj
Group Treasurer
Caverion Oyj
VP,Group Treasurer
YIT Oyj
Vice President, Group Financial Services
Stora Enso Oyj
VP Finance Delivery
Valmet Oyj
VP, Corporate Risk Management
Sanoma Media Finland Oy
CFO
Neste Oyj
Vice President, Planning and Control
Teemat
Keskustelussa
Talousjohto kasvun strategisena kumppanina
Analytiikan hyödyntäminen liiketoiminnassa
Tekoäly muuttaa taloushallintoa - mitä seuraavaksi?
Tietoturva osaksi yrityksen strategiaa
Multifunktionaalisilla palvelukeskuksilla tehokkuutta tulevaisuuteen
Sponsorit
Palveluntarjoajat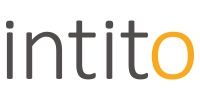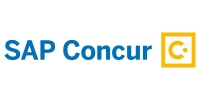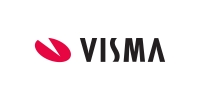 Edellinen vuosi
Spotlight
Transparent Solutions B.V.