StrategyForum CIO
Next-Gen Strategies For New-Gen CIOs
Mahdollisuus vaihtaa ajatuksia ja ideoita muiden saman tason päättäjien kanssa saattaa tuoda kaivattua lisäboostia organisaatiosi toimintaan. Tilaisuuksissamme kokoamme yhteen ylimpien päättäjien haasteet sekä palveluntarjojajien niihin tarjoamat ratkaisut, luoden liiketoimintamahdollisuuksia molemmille osapuolille.
Teemat
Keskustelussa
The Digital Strategy for 2025 - building a strategy for proactive, fast and empowering IT
From CIO to Digital Leader
Strategies for a Disrupted and Uncertain World
Business Impact of Emerging Technologies
Winning in Digital Ecosystems
Palveluntarjoajat
Sponsorit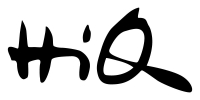 Teemat
Edellinen vuosi
CIO resume 2020: company mindset, business acumen, digital readiness, technology savviness
Nurturing innovation, leveraging technology, driving sustainable digital growth
Facing the talent challenge: will you address instant business needs or long-term vision?
Scaling emerging technologies to build new business models
Business beyond borders: revamping innovation for the ecosystem age
Puhujat
Edellinen vuosi
Jesus Ruiz
Alastria - National Blockchain Ecosystem
Kai Kaasalainen
Tamro Oyj
Charlotta Ahlberg
Volvo Cars
Johannes Wechsler
MediaMarktSaturn Retail Group